If you're exploring the robot vacuum market, I bet you've seen Roborock and Roomba. While iRobot has earned a strong following in the past decades, Roborock emerges as a dark horse out to steal Roomba's limelight.
However, you may be wondering which is better. There is no doubt that they both make some of the best robot vacuums, but let's find out by comparing their bestselling models. Robot vacuums can cost an arm and a leg, so you'll want an informed decision when getting one.
You may like:
Is Roborock Better Than Roomba?
While it is close, in recent years, Roborock has demonstrated itself to be the superior choice compared to Roomba vacuums with its outstanding efficiency, cleaning performance, versatility and app features. Roborock vacuums are consistent in their cleaning performance for surface debris, whereas Roomba's entry and higher-end options have performance gaps.
Although the name Roomba is synonymous with robot vacuums, with significant and consistent innovative improvements since its founding in the mid-2010s, in my opinion, Roborock has edged ahead. And it feels with each generation, and the gap is widening as Roomba seems to be playing catch up rather than innovating.
However, with that said, the new Roomba J7+ combo with the transformer-like mopping arm is certainly a step in the right direction. Also, having recently been bought by Amazon, I'd expect to see the injection of investment churn out some pretty cool robots in the coming years. So while I favor Roborock today, I think that could change in the future.
iRobot Roomba Overview
iRobot is the iconic robot vacuum brand behind Roomba and has been at the forefront of robotics since its inception in 1990 by Massachusetts Institute of Technology roboticists. With a vision of making practical robots a reality, the company has become the global leader in consumer robotics with award-winning products such as the Roomba® vacuum and Braava® mopping robots.
Utilizing cutting-edge technologies for mapping, navigation, human-robot interaction and physical solutions, iRobot continues to develop innovative robots for use both inside and outside the home. The company is dedicated to encouraging invention and exploration for practical and valuable robot products in order to create an ecosystem of robots that enables a smarter home through both internal initiatives and external partnerships.
In August 2022, iRobot was acquired by Amazon for an astounding $1.7 billion, further strengthening the company's influence in the robotics industry and demonstrating its commitment to advancing groundbreaking technology for practical use in the home.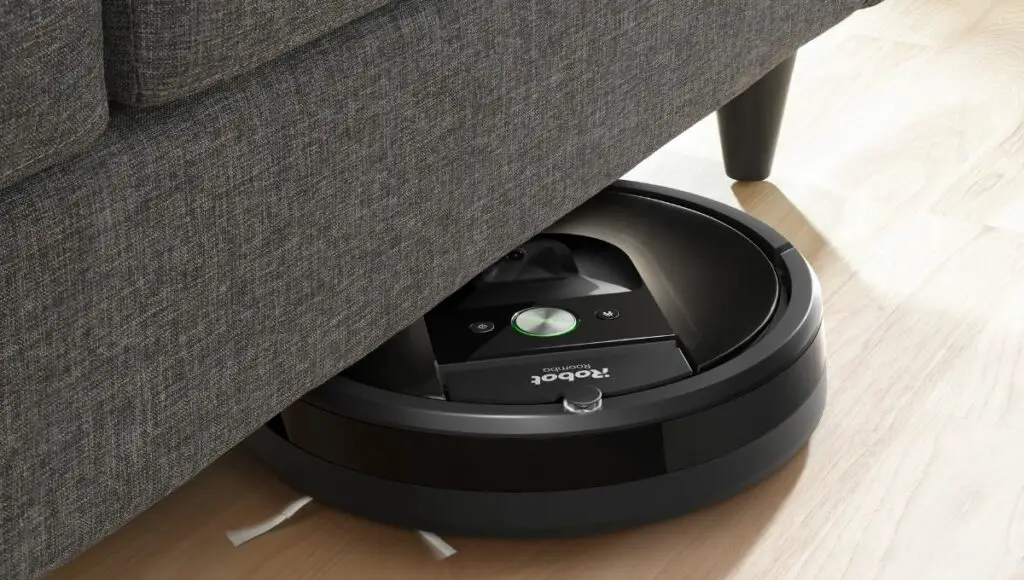 Best Selling Roomba Models 
Best Budget: Roomba i3+
The Roomba i3+ is the most affordable robot vacuum in the Roomba showroom that comes with a self-emptying station called the Clean Base. Thanks to this self-cleaning feature, you can forget about your robot's dustbin for roughly 60 days. Catching allergies is the least of your worries because the bag inside the base traps nearly 100% of air contaminants.
This model is controllable via the iRobot Home app as well as smart home devices. Even when you're away, you can order the robot vacuum to run almost as often as you'd like. Similar to its more expensive siblings, the Roomba i3 features Imprint Link. When your Roomba is done cleaning, you can connect it with iRobot's mopping robot, the Braava Jet M6. 
But when it comes to navigation and smart mapping, the price difference between the Roomba i3 and other robots becomes more evident. Instead of LiDAR, this cheaper model relies on infrared proximity sensors and gyroscopes. While the bot travels in neat serpentine lines, there are times when it tends to take off on a diagonal path and struggles a bit in tricky areas. 
On the bright side, the Roomba i3+ can now generate a map of your floor plan following the Genius 4.0 update and you can now create partitions and label them, so you can send your robot to clean specific rooms. However, there's still no option for virtual no-go zones.
In our tests, the Roomba i3+ proved to be a strong performer on hard floors and carpets, with a pickup rate of 96 and 94 percent, respectively. We find it amusing that the Roomba i3 will suggest an extra cleaning when collecting pet hair on carpets.
Best Mid-Range: Roomba j7+
Have you heard of horror stories of robot vacuums smearing pet poop across floors? iRobot's latest offering, the Roomba j7+, seeks to cast out that fear for good! The company even promises to replace your unit should a pooptastrophe happens.
The Roomba j7+ relies on a bevy of infrared proximity sensors as well as a front-facing camera and LED. Typically, robot vacuums with camera-based systems perform poorly in low-light conditions, but the LED allows the camera to view objects in the dark.
You'll receive a picture on your phone whenever the robot encounters a suspicious item and you'll be asked to label the highlighted object either as: "temporary obstacle," "add keep-out zone," "no obstacle," or "I'm not sure." Depending on your choice, the robot will either veer around it or clean that area. Know that there are plenty of features presented in the iRobot Home app.
Despite its advanced obstacle avoidance, the Roomba j7+ is not without hiccups. The robot vacuum may bump into furniture during its first few cleaning missions, but its database grows with each run. In time, the robot will approach furniture more cautiously and recognize more items.
The Roomba j7+ also comes with a handy Clean Base with a 60-day capacity but this time, it is shorter and more compact, plus there's storage for spare bags. 
Best Premium: Roomba s9+
The Roomba s9+ is the best robot vacuum in the market and it's defending its title for the third year running. This model is likewise iRobot's first D-shaped robot vacuum integrated with PerfectEdge Technology – a maximized edge design, the most advanced sensors, and a five-spoke corner brush. With these elements combined, the robot optimizes cleaning deep into baseboard edges and other tricky corners.
We thought Roomba's Dual Multi-Surface Rubber Brushes were already perfect, but iRobot upped its game and wowed us even more when they introduced the extra-wide brushes for this model. Clumps of pet hair? Stray human hair? You won't have to worry that they might get caught around the rubber rollers! 
Now, there was a time when the s9+ had the strongest suction power, but even though that's no longer true, this robot vacuum is still a beast on both bare floors and carpets, easily besting Roborock's flagship model. In our tests, the Roomba s9+ earned a nearly perfect score and excelled at picking up fur jumbled in carpet fibers!
The best part? Roomba s9+ can support up to a whopping 10  maps, which makes it perfect if you have a multi-story house.  What's more, the user-friendly app for this model is just as feature-rich and intuitive as the robot itself. You can draw virtual no-go zones and more.
I'm trying hard to figure out how I could nitpick the Roomba s9+, but the only drawbacks I could think of are the loud noise generated by the Clean Base when it is emptying the robot and the recurring costs of disposable vacuum bags.
Roborock Overview
Founded in July 2014, Roborock is dedicated to providing products that make people's lives easier with its efficient designs, innovative engineering, and expert manufacturing. Roborock's headquarters in Beijing houses a passionate team of researchers, developers, designers, scientists and manufacturers from all over the globe who constantly strive to provide better home cleaning solutions and experiences.
Roborock has revolutionized the home cleaning experience with their wide range of robot vacuums. Their E and S collections cater to different needs; the E series for budget-conscious homeowners and the S series for homeowners who want serious upgrades like their Roomba counterparts The have also recently released a Q series that bridges the gap.
Best Selling Roborock Models
Best Budget: Roborock S7
If we're being honest here, consumers who've bought dual-purpose robot vacuums in the past weren't really happy with their gizmos because the mopping capabilities of these products are often so-so.  Roborock made a game-changing move when they introduced the Roborock S7 – the best two-in-one robot vacuum to date and it doesn't even hurt your bank account!
Featuring Sonic Vibration Technology, it mops up to 3000x per minute to delete muddy paws, fresh stains, and even dried dirt. Got rugs and carpets? No worries! The Roborock S7 recognizes carpeted floors and raises its mop attachment, so your robot can vacuum and mop in a single run. 
Likewise, you have the option to draw invisible walls and no-mop zones because the Roborock S7 is a LiDAR-based robot vacuum. Even at night, the robot can find its way and maneuver around furniture with ease.
It's also worth mentioning that Roborock ditched its traditional bristled brush and replaced it with an all-rubber brush comprising spiraling blades. The new floating design agitates better, avoids hair tangles, and tracks the ground tightly, including uneven surfaces.
The Roborock S7 may not be as feature-rich as the Roborock S7 MaxV and S7 MaxV Ultra, but it's a steal if you're looking for a robot vacuum hybrid that can perform both jobs equally well.
Best Mid-Range: Roborock Q7 Max+
The Roborock Q7 Max+ is an in-between option to the high-end S7 MaxV Ultra, addressing the enormous price difference between the older options from the S series and the S7 series. 
A big reason for the price disparity is the lack of front-facing cameras. Regardless, navigation is great because it uses LiDAR and 3D mapping is available for this unit.
"Max" implies that its base has both a water tank and a 2.5-liter disposable bag. According to Roborock, the bag can last for approximately seven weeks' worth of debris. It's also worth mentioning that the robot has a rather large dustbin and water tank.
This model may lack the scrubbing element of the S7 MaxV Ultra, but its electronic pump has 30 water flow levels to choose from and it's still an above-average performer. And while the Q7 Max+ might fall short in cleaning thick rugs, it offers incredible surface debris pickup in low-pile carpets and hard floors.
This model's max suction is rated at 4200 Pa and opted for the all-rubber brush design. The upgraded brush resists tangles and lifts dirt hiding in floorboard gaps a lot better than the traditional design. Its brush always stays closely on the ground. 
Best Premium Roborock S7 MaxV Ultra
The Roborock S7 MaxV Ultra is the creme de la creme of the Roborock S Series and currently, it is the most powerful robot vacuum on the market.
Equipped with an impressive power rating of 5100Pa and Roborock's Multi-Directional Floating Brush, it offers brilliant performance even on thick, dusty carpets. This model has a carpet boost feature; the robot turns its suction to the max and stows away its mopping attachment when it runs through carpets, and vice versa. Roborock calls these technologies Sonic Mopping and VibraRise, which the S7 also has.
I can make a long list of why I'm loving this robot vacuum, but my favorite is its navigation system which utilizes LiDAR and dual cameras. What does that do? Not much, really — it just creates exceptionally accurate floor maps that you can manipulate in the app as though you're playing The Sims!
Another exciting feature is remote viewing, which lets you check in on your home while you're away. Since the robot has an onboard mic, you can make voice commands even when you're away… or talk to your dog if you feel rather down in the dumps at the office.
This little gem doesn't need you to turn the lights on because its built-in light will activate in dark environments, allowing the cameras to identify obstacles while the laser detects walls and doors. Roborock even added a Do Not Disturb option that dims the lights in case you find them bothersome.
Another cool feature is the Ultra Station, which allows the robot not only to empty its dust bin but also fill the robot with clean water, wash the mop and empty the dirty mop water into the dirty water container. Talk about the apex of laziness!
My only complaint is that the robot's voice control is limited. You can only connect your Roborock with Alexa. 
How To Make The Best Decisions For You
To make sure you choose the best robot vacuum for your home, you'll want to consider asking yourself these questions:
Do you have accident-prone pets?
If pet accidents are a major concern at home, you'll want the Roomba j7+ for its exemplary obstacle detection. I couldn't recommend this enough for pet parents who are having a hard time with a chronically ill or aging pet.
Likewise, this model is also suitable for homes with toddlers. Tots may drop random little things here and there, but the j7+ will not eat them up, which causes them to choke. Instead, the bot will send you a picture and ask you how to deal with the highlighted item.
Is dog hair in carpets your biggest pet peeve?
The Roomba s9+ and Roborock S7 MaxV Ultra are top-notchers when it comes to dealing with pet hair on both low- and high-pile carpets. While the latter seems to have the upper hand in terms of suction power, it's difficult to ignore Roomba's extra-wide Dual Multi-Surface Rubber Brushes and three-stage cleaning system.
Do you have allergies?
When it comes to allergy prevention, I think no other brand can best iRobot's latest Roombas. These robot vacuums have all been designed with allergy sufferers in mind, especially their flagship model, the Roomba s9+.
High-end Roombas come equipped with true HEPA filters from the robot down to its base — not HEPA-style, multilayered filter, or whatnot.
Is mopping important?
If you've decided to ditch your old mop and bucket, you may want to look at the Roborock S7 models mentioned earlier. The cheaper models S7 and Q7 Max+ will suffice for keeping hardwood and seamless tiles sparkling clean.
But if you have family members who tend to leave muddy trails and more stubborn stains on the floor, you'll want the Sonic Mopping of the Roborock S7 MaxV Ultra. This premium model also features VibraRise, a convenient feature if you have multiple rugs and carpeted rooms at home.
How large is your home?
If you're blessed with a large home, you'll want a robot vacuum that has a long runtime, such as the Roborock S7, Q7 Max+, and S7 MaxV Ultra. These robots are driven by a large 5200 mAh Li-ion powerhouse, so they can clean non-stop for up to three hours on a single charge.
The Roborock S7 MaxV Ultra, in particular, is the best choice because you can trust that your robot won't be wasting time dealing with tricky areas and unexpected stumbling blocks. 
Do you want a completely hands-free experience?
Both the Roomba s9+ and Roborock S7 MaxV Ultra aim to elevate cleaning to a human level, almost replacing a housekeeper and her corded vacuum cleaner. These brainy bots can tell which areas need thorough cleaning and know which zones to avoid.
But if you want a dual-purpose robot that mops while it vacuums, you'll appreciate the mopping prowess of the Roborock S7 MaxV Ultra. This gizmo also boasts 5100 Pa, suction, which makes it twice as powerful as the Roomba s9+.
Whichever you choose between the two, you'll still pay a hefty price for getting a mapping robot vacuum that obeys your every command!
FAQs
Is Roborock a Chinese company?
Roborock is a Chinese company backed by Xiaomi. It is headquartered in Beijing, with Research & Development and branches in Shanghai and Shenzhen.
Is Roborock owned by Xiaomi?
No. Roborock is an independent company, though Xiaomi played a vital role in its formation and continues to be involved in its development. As a cooperation between the two companies, Roborock shares technologies with Xiaomi, using them to launch products that offer consumers efficient and innovative home cleaning solutions. As of today, Roborock stands as one of the leading robotic home cleaning manufacturers in the world.
Does Roomba have a hybrid robot vacuum?
Yes, the Roomba J7+ Combo. Traditionally, roomba has a different approach to mopping. It uses Imprint Link, a technology that allows Roomba robot vacuums to link together with iRobot's mopping robot, the Braava Jet M6. However, the relest of the J7+ Combo is an interesting new direction.
Summary
So, is Roborock better than Roomba? Judging the robot's performance based on suction power alone, the answer could be yes. Roborock's premium model has bested iRobot's for its stronger suction power, more advanced navigation, and more detailed mapping. However, Roombas remain a mechanical miracle for pet owners and those with allergies. 
At the end of the day, it all boils down to what exactly you're looking for. Top-of-the-line performance? The best option for those on a budget? Suction and raw cleaning power? Best for large homes? Many factors play important roles in deciding which robot vacuum is best for your situation.