All of us love clean windows, but we just don't have the time for it. Whether we're busy at work or spending time with family and friends, window cleaning is often last on the to-do list. But great news, there is a robot for it!
The two robots I'm going to compare in this article are the Hobot 2S vs 298. Both of these robots come from the same company, but there are some distinct differences between the two.
While the 298 has been a mainstay on our list of best robotic window cleaners, the 2S is too new at this point to be included,, but I'm confident it will be in the next update.
I'll give my quick review on each individual product then talk about what they have in common before moving on to the key difference to help you decide which is the best window washing robot for you.
Now let's get into it! 
*The product links in this post are affiliate links, which means that if you purchase after following one, I make a small commission from the sale at no additional cost to you. Please see our disclosure page for more information.
At a glance
Controller Types
Remote Control, App Control
Last update on 2023-12-06 / Affiliate links / Images from Amazon Product Advertising API
The quick answer
To cut to the chase, we believe the 2S is the best robotic window cleaner in comparison to the other. Both come with similar sensor technology such as cliff sensors, edge detectors, etc. However, there are certain unique features where the 2S has a definite edge over the 298.
The biggest is the fact that the 2S was launched in mid-2021 while the 298 was launched in 2018. Several firmware & AI updates have been made in this period which hands the advantage to 2S.
And even though the 2S suffers from fewer customer reviews due to being comparatively new, Hobot has a history of listening to their customers to update their products accordingly. But if you're still confused about both products, do read the rest of this blog post to get more clarity on these window cleaning robots.
Product Overviews
Hobot 298
The HOBOT-298 Window Cleaner has a laser sensor to detect glass surfaces and automatically move forward and backward along them by sensor detection. Meanwhile, spray water with cleaning solution on high pressure according to its Bio-mimicry technology. Its 3 programs enable you to choose between different modes as well.
The HOBOT-298 Window Cleaning Robot is designed with an embedded UPS (Uninterrupted Power System) which prevents the robot from falling in presence of no power supply.
With 3 programs for automatic cleaning of surfaces, this smart home robot cleaner can be used on almost all kinds of windows without damaging them or leaving streaks behind. The powerful suction gets rid of dirt and dust in hard-to-reach areas, making your windows shine like new again! 
One of the few drawbacks of this cleaner is that it doesn't work very well on too dusty windows. So you may have to clean them up a little before putting this up. Another issue is the timeframe, it requires some time to get the job done.
HOBOT-298 Window Cleaning
HOBOT-298 Window Cleaning Automatic Robot with Ultrasonic Water Spray and Control via Smartphone or Remote, Minimum surface size - 15х15 inch, For any glass thickness 3 mm or more, If the window is too dirty, use first cleaning without using a cleaning detergent.
Last update on 2023-12-06 / Affiliate links / Images from Amazon Product Advertising API
Hobot 2S
The Hobot 2S cleans both horizontal and vertical surfaces using dual ultrasonic water spray nozzles to clean dirt from your window panes without leaving streaks behind. This robotic window cleaner also comes with edge-leakage sensors to ensure it doesn't fall off ledges or get stuck in corners. It's even voice-activated so you don't need to do anything except give voice commands for it to finish its job! 
By pressing a single button on your smartphone app or remote control device, the Hobot 2S will automatically start working around the clock until every surface in your home has been cleaned up perfectly.
The noise-reducing design ensures that it's quiet enough to use even in early mornings or late nights. Its improved AI enables it to move zigzag across the surface of the window & ensure that not a speck of dust is present on the glass pane.
The Hobot 2S's performance though is weak on nonrectangular frames. Not only that but just like the 298, windows with too much dust on them need to be brushed off before using this.
You may want to read our full Hobot 2S review for a more in-depth look at this model or check out my video review.
HOBOT-2S Window Cleaning
HOBOT-2S Window Cleaning Automatic Smart Robot with Dual Ultrasonic Water Spray and Control via Smartphone or Remote, AI-technology and Control via Smartphone APP or Remote, 3 programs for automatic cleaning of surfaces, OTA Firmware update.
Last update on 2023-12-06 / Affiliate links / Images from Amazon Product Advertising API
Side by side comparison
Some of the key features that are the same in both devices are:-
Controls
Both can be controlled with the use of a remote control device or smartphone app.
Edge-leakage sensors
The edge leakage sensors are included to prevent it from falling off ledges, as well as to ensure it doesn't get stuck in corners.
Replaceable water tank
You can easily replace the water tanks when they get empty. They also have a microfiber cleaning cloth to assist them with the cleaning.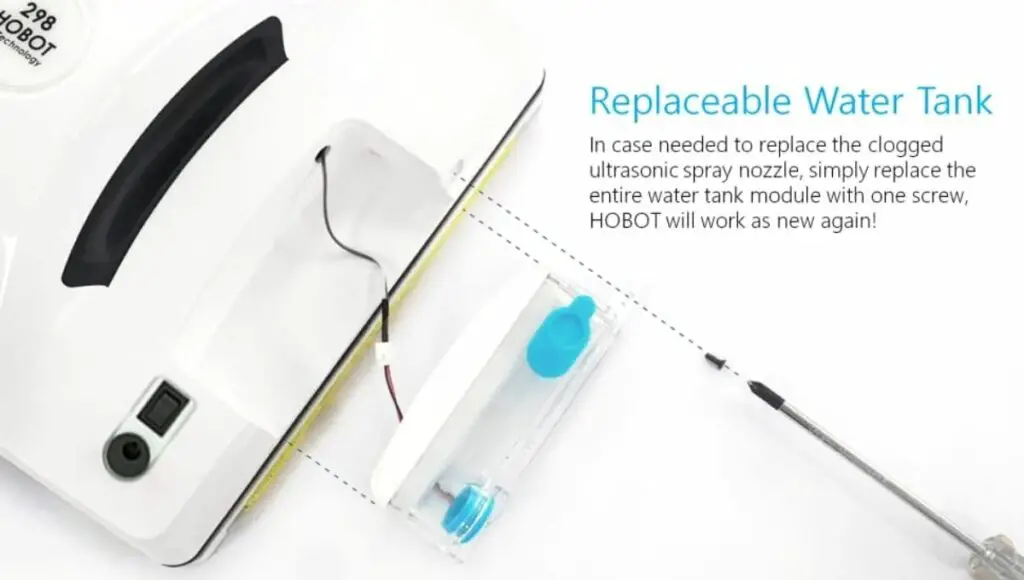 Key Differences
Voice Commands
While voice commands are supported in the Hobot 2S, they are not currently supported in the Hobot 298. This can be an issue for those that prefer voice-based commands for most of their devices.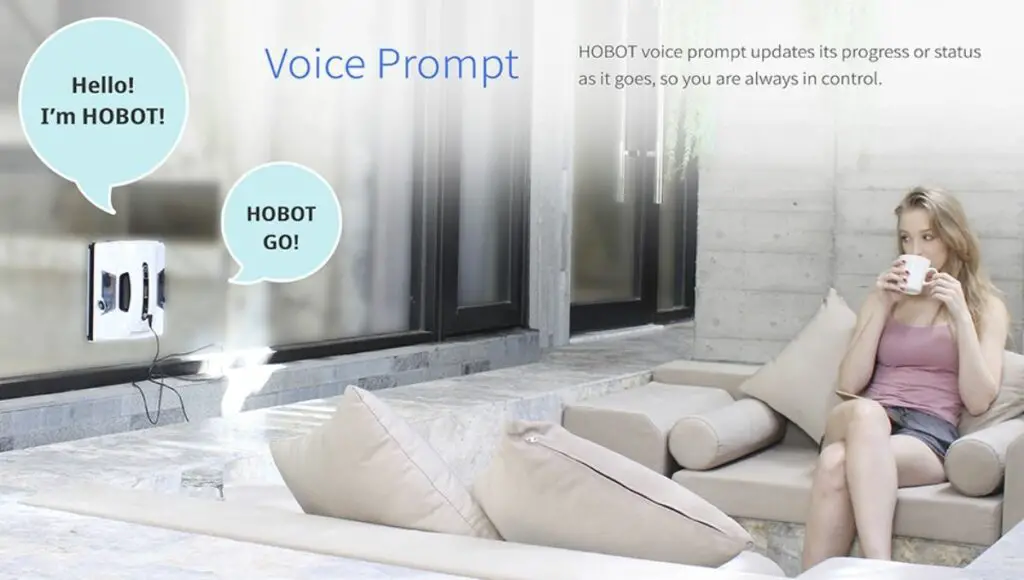 Suction Force
There are key differences in suction force as well. The Hobot 2S has a suction power of 6.5 Kg, whereas the Hobot 298 has a suction power of only 6 Kgs.
The suction power also increases to 7 Kgs while it is ascending on the glass surface. Thus this 1KG difference in terms of suction power means better & more effective cleaning.
Safety Rope
Even though both the products have a safety rope attachment available the rope for the 298 is comparatively weaker in terms of the force it can handle. The 298 can handle up to 150 Kg pulling force, while the rope for the 2S can handle up to 200 Kg.
An upgraded product
The Hobot 2S having been launched in 2021 is more recent than the Hobot 298, which was launched in 2018. This also means that there are more reviews available about the Hobot – 298 robot window cleaning cleaner. But on the flip side, the 2S has an edge due to better hardware and firmware updates. The AI is noticeably better than the 298 as it is a more recent product.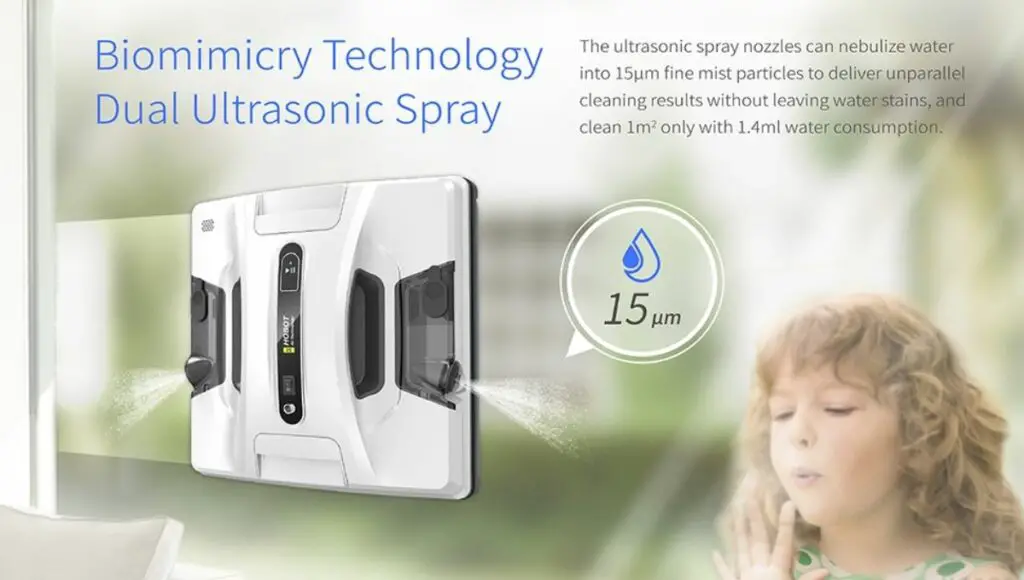 Price & Reviews
The price for both devices is relatively similar. But since the Hobot 298 has been around longer and more reviews have been written about it, there are a larger number of positive reviews on Amazon compared to that of the Hobot 2S that hasn't been around long enough to get a wide base of feedback.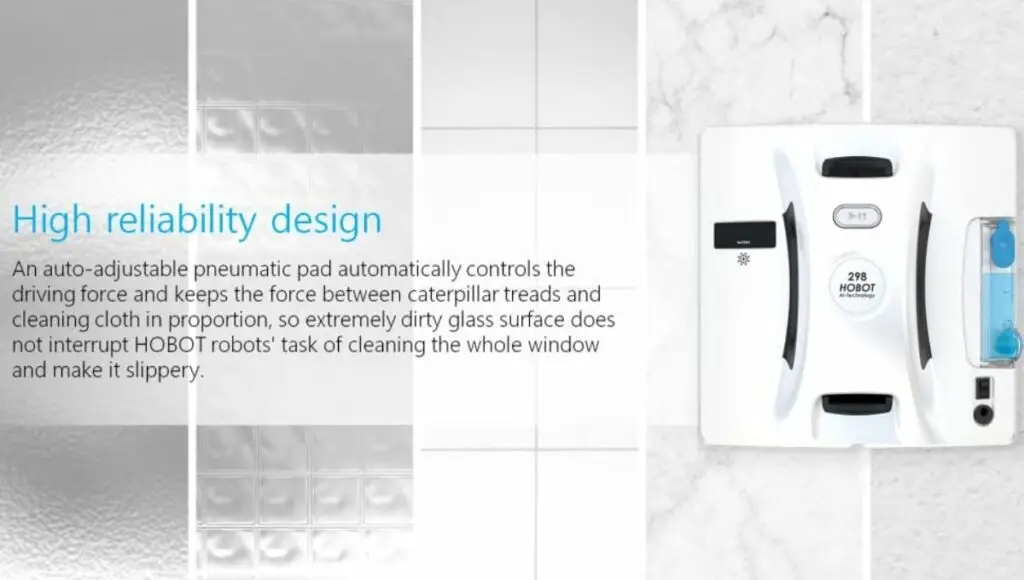 A Couple of alternatives to consider
If you're on a smaller budget then consider Hobot-288. It is an intelligent robot that will do the hard work for you. With its powerful vacuum engine and special microfiber pads, this window glass cleaner can quickly remove dirt from any glass surface in your home. 
With this robot by your side, keeping up with household chores has never been easier! This innovative device uses laser sensors to detect edges of frames & even frameless windows and then proceeds to clean them thoroughly using a high-power suction system.
Thanks to its size it's perfect for cleaning all types of framed glasses around your home or office! It also comes with a remote control so you'll always know where it is if it needs refilling with water or emptying after use. The device can also be controlled with the help of a smartphone. This comes in handy when you want to control it from any corner of your house.
But if you're ready to spend a bit to get the best robotic cleaner out there then the Hobot-388 is exactly what you need. With Hobot-388 you can get your windows sparkling clean without breaking a sweat. All you need to do is attach this little robot vacuum cleaner to any window frame and let the magic happen! 
The Hobot-388 has been designed as a smart robotic vacuum cleaner that can be controlled by an app on your smartphone or via remote control. It uses AI technology to help it navigate on the way. This way, it does not just randomly move around but knows where to go and what areas need more attention. 
The vacuum engine on top of Hobot-388 sucks in dirt particles from all over the glass surface. This way Hobot cleans both sides of your window simultaneously – saving you tons of time and effort while keeping your home clean and tidy!
For more on this model, you can check our full Hobot 388 review.
FAQs
Can this device clean panels other than windows?
Yes, this device can clean all types of glass panels including doors and mirrors. Though there is a specific thickness requirement that needs to be taken into account. If a panel is not thick enough according to the requirements then it will not hold up properly.
Can the water tank be removed?
Yes, all their products come with a decent warranty period which covers any manufacturing defects or malfunctions that might be present in your unit after the purchase.
Can I use this on my car windows?
No, it's not recommended that you try to clean your car with any robotic window cleaner as it might damage the glass.
Can this device work without a power cord?
No, it cannot work without a power cord. You need to plug in this device at all times when using it.
How long can the UPS work? What is the average charging time?
The UPS on this device once charged can work for up to 20 minutes. The average charging time is around 4 hours.
Final Thoughts
Both Hobot-298 and Hobot-2S are spectacular robotic window cleaners that can help you get your windows sparkling clean quickly. Both have astounding features like the ability to work on most glass surfaces and come with a decent warranty. But if you're looking for something more powerful then the Hobot-2S is an excellent choice.
This is mainly because it is a more recent product by Hobot and comes with upgrades that make it more powerful than the Hobot-298. The 298 was launched three years earlier & lacks some features like Voice commands & the increase in overall suction force makes 2S a better bet.
Emma Marie is a valued writer at the Little Robot Shop. She studied robotics and deeply understands technology, which shows in her writing.  She consistently produces high-quality content, making her a perfect fit for the Little Robot Shop team.
While not writing, Emma works in a popular electronics retail chain. Emma also enjoys running and has two dogs with whom she loves spending time.