Robotic pool cleaner: Spend less time cleaning the pool and more relaxing by it
As a pool owner, you know how hard it can be to completely get foreign particles out of your pool water and keep the walls and floors of your pool neat and shiny. Pool cleaning can sometimes be quite therapeutic, it is no easy chore, and suction-side and pressure-side pool cleaners can only do so much.
To help your pool from turning to a breeding ground for algae and all forms of microorganisms, regular pool cleaning is certainly a must. Now what better to do this than getting a robotic pool cleaner to automatically handle your pool cleaning chore?
This post has a few above-ground pool cleaners but mainly focus on the best in-ground robotic pool cleaners. If you are the owner of an above-ground pool, you may want to read our other post specifically about robots for above ground pools only.
*The product links in this post are affiliate links, which means that if you purchase after following one, I make a small commission from the sale at no additional cost to you. Please see our disclosure page for more information.
Top Picks
Best Above Ground
Dolphin Nautilus CC
Best Budget Option
Paxcess Automatic Pool Cleaner
Best Overall
Dolphin Premier
Wall and Waterline Cleaning
Best Above Ground
Wall and Waterline Cleaning
Best Budget Option
Paxcess Automatic Pool Cleaner
Wall and Waterline Cleaning
Best Overall
Wall and Waterline Cleaning
Last update on 2023-09-29 / Affiliate links / Images from Amazon Product Advertising API
What is a Robotic Pool Cleaner?
Robotic pool cleaners are small underwater cleaning machines that automatically clean swimming pools with very little human input. These devices are fitted with energy-efficient DC motors, scrubbing brushes, filtration system, internal pump and powerful suction. 
Using these features, a robotic pool cleaner will independently scrub the walls and floors of pools and filter off dirt and debris from pool water. Unlike suction side and pressure side pool cleaners, some robotic pool cleaners can handle sand, fine dirt, small debris and large floating debris. 
We selected some of the best robotic pool cleaners available for you, and right after the reviews we answered some questions you may have… plus a buyers' guide for pool robots.
Above Ground Robotic Pool Cleaner Reviews
1. Escape by Dolphin

The Sleekly designed Dolphin Escape above ground pool cleaner keeps your pool's floor clean of dirt and algae using robotic scanning to optimize cleaning patterns. The Hypergrip continuous tracks ensure great traction during cleaning while the scrubbing brush removes hard contaminants and can be used on any pool surface including vinyl.
Key Features
Power/Motor
The unit includes a 24-volt motor.
Movement
The lightweight cleaner weighs 14 lbs. and rolls on tracks instead of wheels for better traction. The 40 ft. power cord ensures it is capable of cleaning many sizes of pool.
Cleaning/Debris
There's a Hyperbrush Active Scrubbing brush that gets rid of tough-to-remove contaminants in the pool.
It comes with an over-sized debris cartridge which stores a maximum of 60% more debris than earlier models so you don't have to empty them so often .
Tech
SmartNav 2.0 Robotic Scanning helps to optimize the unit's cleaning patterns.
Features/Extras
This, one of the best dolphin pool cleaners for above ground pools, offers efficient cleaning at an affordable price and is also covered by a 1-year warranty.
PROS
High-capacity debris cartridge
Designed specifically for above-ground pools
Runs on tracks not wheels
Weighs only 14 lbs.
CONS
Doesn't always clean the pool floor thoroughly
Doesn't ultra-filter the water
Occasional Shipping/defects have been reported
2. E10 Robotic Pool Cleaner by Dolphin

The E10 by Dolphin is an easy-to-use drop and go robotic pool cleaner. The simple operation is a big plus, as well as the large filter basket that is easy to access and clean. The cleaner uses smart navigation to clean your pool quickly and efficiently.
Read our full Dolphin E10 review
Key Features
Power/Motor
There's one on/off button that saves time and energy.
This unit is 8x more energy-efficient than pressure and suction type cleaners so you can save on energy bills.
Movement
The robotic cleaner is 8x more efficient than other types of cleaner on the market.
Cleaning/Debris
The unit removes both large visible debris and small debris such as sand, dirt, and algae. The active brushing action provides 2 times the scrubbing power for cleaning swimming pool floors.
There's also a large filter basket that's easy to clean/access. This only takes minutes to rinse/reload.
Tech
Smart Navigation makes it easier to scan/clean your pool in as little as 1.5 hrs. It contains a new CleverClean tech, this helps to make sure the swimming pool floor is cleaned as efficiently as possible by avoiding any obstacles in the pool.
Features/Extras
The Dolphin E10 is a lightweight,  easy plug & play, above-ground robotic pool vacuum.
The unit is covered by a 2-year guarantee to help protect your investment.
PROS
Removes tiny debris
Easy to clean
Very energy efficient
Simple one on/off button feature
CleverClean tech scans and cleans the pool floor
CONS
Might not start up regularly
Might need weights to keep it down
Some consider the previous version better
3. AJET122 by Aquabot
This Aquabot AJET122 Pool Rover robotic pool cleaner can clean pools of all shapes and up to 50-ft. of surface area. It's designed for above-ground pools and small underground pools and can also clean floor/cove/wall intersections with a minimum radius of 6 in.
Key Features
Movement
The improved running tread, provides better traction. This cleaner is also equipped with an adjustable axle pin to help maximize coverage and prevent cable tangling
Cleaning/Debris
The Aquabot can remove debris as small as 2 microns. It is fitted with pumps giving it a filtering capacity of 80+ gallons per minute to remove more dirt and debris from your pool.
This unit uses two brushes to loosen dirt and debris for a better cleaning action, with a filter basket for fine dirt and debris.
The unit filters 80 to 85 gallons per minute.
Tech
The S2-50 uses in-house Hydrorobotic technology to provide better cleaning with fewer parts or repairs required.
Features/Extras
Aquabot pool cleaners are tested thoroughly for safety and performance. They are also approved by the national independent organization ETU to guarantee compliance.
You can save up to 30% on chemical usage by having improved water circulation and quality filtration. This can also give you savings of up to 40% on pool electric usage.
The robotic cleaner comes with a  50-ft. kink and EZ swivel cable.
PROS
Designed for above-ground pools
Free swivel cable
Good overall quality
Filters 80+ gallons/minute
Removes 2-micron particles
CONS
Quite slow, cleans small spaces in hours
Poor overall quality
Plastic bristle doesn't touch pool floor
4. Pool Rover Jr. Above-Ground Pool Cleaner (APRVJR) by Aquabot
Aquabot's Pool Rover Jr. is a fully automatic robotic cleaner for any shape above ground pools. The little machine packs a powerful suction performance and comes with a floating, 40 foot cable to minimize any risk of tangling.
Key Features
Power/Motor
The unit is powered by one pump motor that provides both the jet-drive propulsion and vacuum suction and is operated by pressing one button.
Movement
This cleaner is designed to operate and clean in under 1 hour, any shaped of above-ground pool, whether round/oval or rectangular.
Cleaning/Debris
The Pool Rover Jr. includes a built-in reusable filter bag that filters down to  2-microns.
Features/Extras
It features an adjustable axle pin to maximize coverage and avoid cable tangling.
The robotic cleaner comes with 40-ft. of floating cable and a power supply transformer.
PROS
Removes 2-micron debris
Works on round/rectangular pools
Cleans in under 1 hr.
Full automatic cleaner
Includes a floating cable
CONS
Needs frequent repairs
It can get corrosion on the motor casing
Not built to last
The Best In Ground Robot Pool Cleaners
1. Nautilus/Nautilus CC Plus by Dolphin

Dolphin is a market leader in the robotic pool cleaning industry and their Dolphin Nautilus CC Plus is one of their best sellers balancing performance vs price. The energy efficient Nautilus features smart cleaning routes and also auto-schedule to automatically clean for you on a schedule you set. The dual scrubbing brushes perform well on tough dirt and the dual top loading cartridges ensure easy maintenance and cleaning.
Key Features
Power/Motor
No hoses/booster pumps are required for Nautilus to provide hassle-free cleaning.
The Dolphin Nautilus operates with a single button for easy cleaning of in-ground pools.
Cleaning/Debris
The dual scrubbing brushes remove dirt and debris better. The unit can clean the pool's floor and walls up to 50 ft.sq. in 3 hrs.  
Nautilus cleans by using a cartridge filter to remove tiny dirt and debris particles.
The unit is 8 times more energy-efficient than most pressure/suction cleaners.
Tech
Cleverclean tech uses algorithms to clean your entire pool floor more efficiently.
The swivel cable tech offers easy pool cleaning, making the process easier.
Features/Extras
The dolphin nautilus robotic pool cleaner includes a 1-year guarantee to protect your investment.
PROS
1-year guarantee
Very energy efficient
Dual scrubbing brushes
Cleans the average pool in under 3 hrs.
Easy operation with one on/off button
CONS
Medium overall quality
Can get stuck in corners
2. Dolphin Oasis Z5i Robotic Pool Cleaner with Powerful Dual Drive Motors and Bluetooth

Dolphins Oasis Z5i robotic pool cleaner is the next level up from the Nautilus. The powerful dual drive motor ensures precise movement and 360 degree pinpoint turning to make it great for even the weirdest shape of the pool. The heavy-duty scrubbing brushes leave your pool floor and falls free of debris and this model also cleans the waterline and if the smart cleaning route isn't smart enough for you and you spot debris, the Z5i can also be controlled via Bluetooth with the free app.
Read our full Dolphin Oasis Z5i review
Power/Motor
Equipped with a powerful dynamic dual drive motor for precise 360 degree pinpoint turning and great maneuverability
Cleaning/Debris
Powerful scrubbing brushes and oversized cartridge filters combine with maximum suction rate traps to forcefully attack tough dirt, leave and debris while also circulating the water leaving your swimming pool's floor, walls and waterline exceptionally clean.
Tech
Connect your Oasis Z5i to your smartphone using Bluetooth to spot clean.
Features/Extras
Anti-tangling patented swivel cable allows Dolphin to move freely for maximum pool coverage, regardless of shape.
The weekly scheduler allows you to set your cleaner to automatically clean your swimming pool for you- every day, every other day, or every 3rd day.
PROS
Effortless cleaning
Dual motors
Large cartridges
Long anti-tangle swivel cord
CONS
Bluetooth connection requires line of site
Some have reported customer service issues
3. SharkVac Robotic Pool Vacuum (RC9740CUB) by Hayward

The low-profile design and top-access filters ensure that the Hayward SharkVac pool cleaner is easy to maintain. the smart steering technology provides an efficient cleaning pattern, cleaning pool floors and coves in around 2 hours.
Key Features
Movement
The SharkVac uses smart steering tech that uses an efficient cleaning pattern.
Cleaning of Debris
The filter has an easy to clean top access so debris can be removed or cleaned easily by rinsing using a garden hose
The unit runs separately from the filtration system. This reduces the frequency of backwash cycles. There's also no hoses, pumps, or hookups required.
It's important to note that the  SharkVac is designed to clean the swimming pool floor.
Cleaning can be done in about 2 hrs.
PROS
Clean pool in about 2 hrs.
Filter is easy to access/clean
Cleans pool efficiently
Energy efficient
No hoses or pumps required
CONS
Shipping/delivery issues
Can't be used on vinyl
Bad customer service
4. Kreepy Krauly Prowler 820 (360031) by Pentair

The updated Kreepy Krauly Prowler 820 robotic pool cleaner scrubs, vacuums, and filters, cleaning most pools (including the waterline) in just two and a half hours. The Auto-reverse feature helps prevent hang-ups in corners and by steps and ladders for uninterrupted performance providing a simple, plug it in and place pool cleaning solution.
Key Features
Movement
The Auto-reverse feature helps to prevent the unit from hanging-up in corners and on steps or ladders. This provides continuous performance of the robotic cleaner.
Cleaning/Debris
The Prowler 820 can clean by vacuum and filter the average pool in under 3 hours. The unit also helps to reduce the amount of chemicals needed in your pool and boosts the water clarity for safer swimming.
Features/Extras
No installation is required so you can use plug & play to operate the unit immediately. This is a self-contained cleaning/filtration system.
Read our full Kreepy Krauly Prowler Review.
PROS
Auto-reverse feature helps prevent hang-ups in corners
Operating costs under 20 cents per day
Scrubs/vacuums/filters
Very powerful cleaner
CONS
Doesn't operate consistently
Issues with power supply
5. Sigma Robotic Pool Cleaner by Dolphin

If you're looking for features, the Dolphin Sigma robotic pool cleaner packs them all. Independent tracks maintain grip even on slippery surfaces to ensure the pool floor, walls, and waterline are cleaned with precision. The smart navigation and tangle-free cord ensure easy operation while app connectivity means you can manually cover spots that may have been missed. The Sigma also boasts efficiency with the 24 volt DC motors requiring up to 87% less energy than cleaners with AC motors.
Read our full Dolphin Sigma review
Key Features
Power/Motor
This unit features three powerful 24 volt DC motors which use nearly 90% less energy than previous units.
Movement
Sigma works like commercial robots, each track can turn in opposite directions to allow the unit to turn quickly.
Cleaning/Debris
Dual Filtration cartridges prevent the need to deal with messy bags.
The robot is designed to clean the entire swimming pool including all in-water pool surfaces including the tile to waterline area.
Tech
This unit is a good alternative to the dolphin nautilus plus, due to its gyroscope-enabled feature that enables it to act like a commercial robot.
The Dolphin Sigma can be programmed to clean automatically at any time or frequency you require such as daily, weekly or when required.
It also has a SmartPhone Drive via Bluetooth Remote Control option so you can download the iOS/Android app, then operate the robotic cleaner by using your smartphone.
Features/Extras
The in-house tangle-free swivel includes 360-degree rotation to prevent all hose tangles.
The robotic cleaner is covered by a 3-year warranty to protect your investment.
PROS
Bluetooth remote control
Fast pool cleaning
Dual filtration cartridge
3x 24 volt RPM motors
CONS
Can get stuck on drains
App not very effective
Might stop running after hours
6. Sport Robotic In-Ground Cleaner (F9550) by Polaris

The Polaris 9550 is a 4-wheel drive robotic cleaner with Aqua-Trax tires and rear water propulsion system is suitable for pool surfaces while the 70 foot cable will ensure it can cover very large pools. The oscillating brushes scrub away stubborn dirt and stains while the Vortex Vacuum Technology that allows the cleaner pick up larger debris quickly while maintaining maximum suction.
Key Features
Movement
Sport can operate on all swimming pool services, this is  due to its 4-wheel drive with Aqua-Trax tires.
Cleaning/Debris
Sport's Vortex Vacuum Tech allows the unit to pick up large pieces of debris while not losing any suction power.
You won't have to deal with messy bags. That's due to the big capacity filter canister.
Its water propulsion system allows it to get to tight corners and under stairs easily .
The unit's brushes help to get clean off of tough dirt and stains in the pool.
Tech
This alternative to dolphin above ground pool cleaners includes ActivMotion Sensor tech for effective navigation even in big and free-form swimming pools.
Features/Extras
There's a 7-day programmable timer, remote control, and alloy caddy for easy storage/transport.
PROS
Picks up large and small debris
Water propulsion system
4-wheel drive cleaner
Programmable timer
Easy navigation in all pools
CONS
Worries about durability
Not the best cleaning performance
The operation isn't 100% reliable
7. PT9I Ultra Scrubber by Cobalt

The PT9i robotic pool cleaner cleans and scrubs floors, walls, and waterline in concrete, fiberglass and vinyl liner pools. The quick-drain system offers easier removal from the pool and a extra-large filter bag for greater capacity.The PT9i also has a 3 hour auto shut off cleaning cycle so you can just turn it on and forget about it.
Key Features
Cleaning/Debris
The big capacity Filter Media collects and stores a large amount of debris and filters out all the tiny particles.
The PT9I includes soft and durable ProGel scrubbing brushes to make pool-cleaning easier.
Cleaning can be completed in 3 hrs on the average pool and the auto shut-off saves energy.
Tech
The brush-to-port suction feature allows vacuuming of items like fine debris, leaves, and acorns.
Features/Extras
The PT9I can clean the walls and floors of pools with different shapes.  You can also clean different materials such as vinyl, fiberglass, and concrete.
It comes with a 60-ft. Of floating swivel cord so you won't have to worry about tangled cords.
The quick-drain system makes it easier to remove the unit from your pool.
The robotic cleaner also comes with a free caddy, so it's easier to store and transport the robotic pool cleaner.
The PT9I is covered by a 1-year limited warranty to protect your investment.
PROS
60-ft. floating swivel cord
Climbs walls and floors
Big capacity filter
Filters small particles
CONS
Doesn't run continuously
Not built to last
8. Blue Wave by Aquafirst Robot Pool Cleaner 

A simple plug in and go pool cleaner, the Blue Wave NE3290F will clean and scrub your pool and claims to do the walls, although users experience seems to contradict this. The dual rear and front scrubbing brushes ensure good quality and quick clean. The Blue Wave NE3290F offers excellent value with a surprisingly thorough clean for the lower end price tag.
Read our full Blue Wave NE3290F Review
Key Features
Cleaning/Debris
This unit contains front and rear scrub brushes.
The Aquafirst cleans the floor, walls and steps to up to, 30 inches above the pool's floor.
The robotic cleaner cleans the average pool in 2 hrs and is able to filter 4,500 gallons per hour.
Tech
You can pre-program Aquafirst so the unit automatically cleans the floor, walls, and steps of your pool. Then when it's done the cleaner shuts off automatically.
Auto shut-off prevents the need to turn off the robot pool cleaner manually.
Features/Extras
The Aquafirst is bundled with a 50 ft. floating cord.
PROS
Fast cleaning
Filters 4,500 gallons/hour
Front and rear scrub brushes
Auto shut-off
Cleans floor/walls
CONS
Cord tangles after time
High price point
Can struggle with high pool walls
9. Wall Climber Robotic Pool Cleaner NC52 by Nu Cobalt

NC52 by Nu Cobalt robotic pool cleaner offers amazing performance for the price. It will work with vinyl liner, fiberglass, and concrete pools and the 53′ power cord means it will be suitable for almost all pool sizes. What it lacks in features, it makes up for in price, so if you're looking for a simple, easy to use pool cleaner that offers great cleaning at an affordable price, this may be the model for you.
Key Features
Movement
The unit has better traction than many with its direct-drive motor.
It can clean different surfaces like concrete, fiberglass, and vinyl.
Cleaning/Debris
The large filter bag capacity provides for easier cleaning.
Tech
The unit includes a 3-hr. standard cleaning mode and 1-hr. rapid cleaning mode.
Features/Extras
The Wall Climber is a lightweight cleaner designed to clean and brush a pool's floor and walls.
Brush-to-port suction can be used to remove items like fine debris, leaves, and acorns.
The unit is covered by a 1-year limited warranty.
The caddy is sold separately if you want to make it easier to store/transport the unit.
PROS
Quick-cleaning mode
Cleans different surfaces
Large-capacity filter
Lightweight pool cleaner
CONS
Rapid cleaning mode isn't thorough
Caddy not bundled with cleaner
Bonus Product Recommendation
NX2 Robotic Solar Pool Cleaner by Solar-Breeze

The Solar-Breeze is a solar powered pool skimmer that will reduce the need for hand skimming and being solar powered, it requires no cords, hoses or attachments. A rear paddle powers the pool cleaner through the water, while a front paddle scoops the debris into a collection chamber. This helps to prevent debris reaching the bottom of your pool where it will decompose and promoting algae growth. the result is that less cleaning with your pool robot is required, lowering your energy costs with free and (hopefully) unlimited solar power. You can also leave Solar-Breeze on up to 23 hours a day, ensuring your pool is ready to dive in at any point of the day.
Key Features
Power/Motor
The NX2 uses solar power, so it reduces the costs of standard motors on robotic pool cleaners. You can also reduce the pump operation time by a maximum of two-thirds.
Cleaning/Debris
The NX2 works constantly to remove dirt and debris from the pool's surface. This is done before it's able to sink and decay in the pool.
Water goes through a mesh filter to remove dust and bugs and keep your pool cleaner. You can also use the trichlor tablets held in the chlorine tray. This helps to sanitize the pool.
Features/Extras
The cleaner is powered by solar energy, which provides benefits like a "green" option and lower electric bills.
PROS
Eco-friendly
Reduces pump's run time
Easier pool maintenance
Reduces power bills
CONS
Questions ove durability
Reported customer service issues
Front paddle wheel is a bit flimsy
Robot pool cleaner buyers guide
If you're looking for the best robotic pool cleaner here are some of the key features to take up:
Pool Cleaner Connectivity
Today the Internet of Things (IoT) has been a game-changer in terms of home appliances. Some pool cleaners offer connectivity through remote control or smartphones/tablets. This provides more flexibility since you can operate the robot from a convenient place such as a beach chair.
Model Speed
You should also consider how long a robot will take to clean your pool. Factors to consider are the total size and number of coves, steps, and ladders. Robots typically take about 2-3 hours to clean a pool and 1 hour for a "quick clean."
An X-factor to consider is the quality of the cleaning. Make sure to pick a robot that can clean the pool not only quickly and efficiently but also thoroughly. A machine that spends half its time spinning in circles isn't really useful.
Robot Motor
Make sure to consider various factors related to the motors. How many are there? What kind are they? How much power do they produce?
These are all big questions to take up when picking a new robotic cleaner. In general, you'll want the motor to be powerful enough yet not a power hog.
Besides mains power cleaners there are solar-powered robotic pool cleaner to consider. These get 100% of their power from sunlight, so are not only an eco-friendly option but can also reduce your electric bills.
Climbing
Scrubbing the pool's floor typically won't be a problem for robotic pool cleaners. The walls are a different story. Make sure to pick a unit that's able to climb the walls effectively and give them a good scrub.
In fact, some units can even climb and scrub all the way up to the water line. Not all units are able to do this and if your cleaner does not do this then you will need to do it by hand or some other means making these cleaners not very practical.
Cleaner Tracks or Wheels
These are the main ways the programmed machines move around inside the pool. Which one should you look for? Both options can include complex systems like 4-wheel drive.
What's most important is whether the tracks or wheels provide an effective grip to the pool's floor or walls. If they can do that, then it will improve the unit's overall cleaning ability. For example, if the robot can move in reverse or turn on a dime, it will make cleaning more efficient.
Also, be sure to check if the robots drive system is compatible with your type of pool. While most robotic pool cleaners are safe to use on vinyl pools or more delicate surfaces, it is good to confirm before you pull the trigger on your purchase.  
Automatic pool cleaners have a built-in computer that tries to "learn" the pool's layout. It then uses algorithms to determine the most efficient path to clean the pool. It also has to watch out for obstacles like ladders and steps.
This highlights the importance of picking a unit with quality navigation. This will make the pool's cleaning faster, which is definitely a plus. If the cleaner does not have a good navigation system the robot could have problems like running into objects and even going in circles.
Brand
Some of the top brands include Dolphin, AquaBot, and Polaris. These are all established companies, so they're a good option if you're looking for solid quality and good customer support.
Like other types of products watch out for robot pool cleaners from generic and off brands. This will likely cause issues related to durability, functionality, warranties, etc.and they usually have a poor customer service if any.
Pool Cleaner Filter Size
You should always make sure to pick a robot cleaner with an easy-to-clean filter. This will make the process faster and easier and thus reduce down-time when you're cleaning the pool.
The filter size is another key issue and matters. What should you look for? Pick a model with a filter that's large enough to clean your entire pool without you having to clean the filter. This will make the cleaning session more efficient.
This is an issue that is just as important as the unit's motor or connectivity, but if you have to keep cleaning the filter, it can make cleaning the pool very tedious and frustrating.
Price
What's the "average" price of units like the best above ground pool robotic cleaner? If you're looking for a residential unit, you should expect to pay about $400 to $1,300. Yes, high-end units will have bells and whistles. However, you can find solid units at both extremes of the price range.
Robotic cleaners are generally more expensive than other types. That's due to factors like their ease of use and performance. However, the higher price tag might be worthwhile if it means cleaning will be faster and easier.
The top brands like Dolphin offer a wide range of different models at different price points. Make sure to consider your particular wants and needs to pick the right unit at the right price.
Warranties
The warranties for robotic pool cleaners tend to range from 1 to 3 years with high-end units offering longer warranties. These are sometimes comprehensive warranties that cover "everything."
However, in most cases, they're limited warranties that only cover things like defects due to materials, manufacturing, or shipping. Always read the warranty terms & conditions, so it's clear what it does and doesn't cover.
Vacuum Pressure
This typically won't be an issue if the robot is floating and starting its work. However, if the filter bag gets full, that's often when the vacuum loses pressure. So, look for a unit that maintains its pressure, whether the filter bag is full or empty.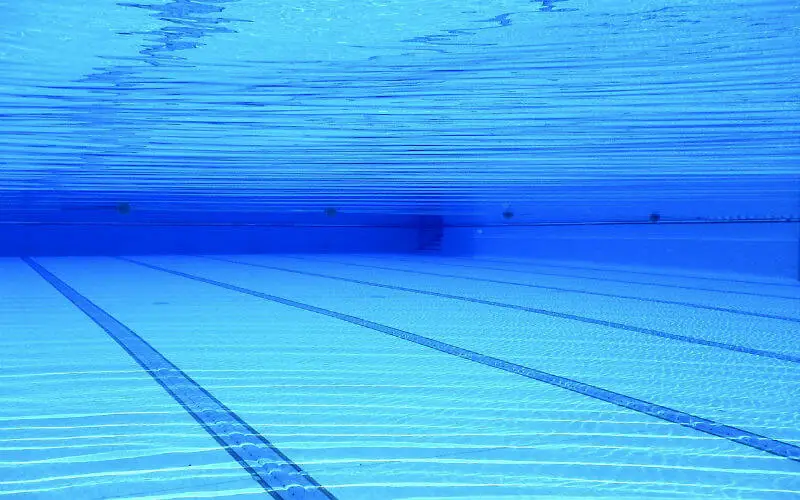 The pros and cons of a robotic pool cleaner
PROS
Circulates Water
Pool cleaning robots continuously take in and expel water, which helps to circulate the pool's water. This is critical to balance the pool's chemicals. It boosts the overall safety of the pool water and also provides more accurate readings when you check the pH balance, for example.
Removes big and small particles
You can use the same unit to handle this goal while it could require several different machines or tools when you do it manually. Both big debris (e.g., acorns and leaves) and small debris (e.g., dirt and algae) should be regularly removed from your pool to keep it as clean and safe as possible.
Easy to Install, Use and maintain
These are all key factors when operating any type of pool equipment like robotic cleaners. The overall ease of use will be based on the model itself. However, robotic cleaners are generally easy to install, use and maintain.
Keep in mind the initial costs will be high since the cleaners cost hundreds of dollars. While maintenance tends to be easy repairs can be quite pricey due to the mechanics and electronics built into the models.
Cleaning Convenience
If you have lots of time and energy, then you should probably consider manually scrubbing your swimming pool. However, the task can be quite time-consuming and tiring.
This is one of the main benefits of a robotic pool cleaner. You can even sit on a lounge chair and enjoy your favorite cold beverage while operating the robot via remote control.
Filters Water
A swimming pool already has a filter, but it often works overtime to keep the pool water as clean as possible. Different conditions can influence how hard your filter has to work such as the number of people in the pool, mount of debris it collects and the climatic conditions and so on.
A robotic cleaner can be very effective in filtering out unwanted debris and chemicals from your pool. This, in turn, will help to keep the water cleaner and healthier which is better for your health and enjoyment.
Scrubs Pool's Tile Lines/Walls
The best robotic pool cleaners can "learn" and remember the pool's shape. The units then use their brushes to scrub the tiles and walls, so they're super-clean. You can even find high-end robots that clean pool ladders, which are tougher due to their shapes.
CONS
Built-in Filter Cleaning
The good news is some filters are quite easy to clean and will just require you to remove them, then use a standard hose to clean the filter. Research this particular issue when considering a particular unit.
The problem is the small size of the robotic pool cleaner vs. a swimming pool filter. This means you might have to clean the filter either after every use or even while you're operating the unit.
Cleaning Effectiveness
The effectiveness of robotic cleaners differs from model to model. Some units are very efficient at cleaning your entire pool, so it's sparkling clean. Others might run for several hours and just tidy up a small section of your pool.
This is based on several factors, but is mostly related to the robot's quality. A high-end unit will have the latest and greatest tech and features, but will also have a sky-high price tag, so it's an issue to consider.
High Price Tag
The price of robotic pool cleaners differs based on various factors like the brand, power, tech, features, and quality. That said, you should be prepared for a steep price and repairs.
This is due to the complex tech and mechanics of today's robotic cleaners. If you require your cleaning machine to connect to a remote control or mobile device you should expect to shell out more money.
Cord Length Limits
Robotic pool cleaners are limited based on the length of their power cords. The actual length of will affect how much area it covers.
Another key factor is the power outlet location. This will affect how much cord you'll need just to get to the pool itself. So, it's important to consider this issue when determining which model to pick
Robotic Pool Cleaner FAQs
Why buy a robotic pool cleaner?
It is recommended that you buy the best quality pool cleaners you can afford because they are very effective at removing large and small debris from your pool. These units work separately from the pool's pump and filter units as well as being much quieter.
They're also relatively affordable and fast. These robotic cleaners can cost under-$500 and do a decent job at cleaning your pool's floor, walls, and coves. They can also often complete the job in under 3 hrs. so you can quickly prepare for a pool party and have your pool looking great.
The units are also easy to install, use, and maintain. In fact, many plug & play units require no installation at all. Simply drop the robot in the water, then let it do its job.
The robot's operation is also quite easy. Make sure to read instructions so you'll know how to operate it properly. Routine maintenance includes cleaning the filter. This often just involves removing it from the machine, then using a standard hose to clean it out.
How does a robotic pool cleaner work?
A swimming pool is always equipped with a pump and filter system that circulates pool water and cleans it and lets the cleaned water back into the pool.
The goal of robotic pool cleaners is to scrub the pool's walls and floor and get rid of any dirt or debris that does not float and get sucked through the main filter system. Robotic cleaners scrub the floor and walls and some of today's units not only scrub the pool, but also filter water at the same time.
An indirect benefit of the robots is they reduce the workload and cost of the pool's pump and filtration system. As a result, you can enjoy a cleaner pool and save money. The operating costs of the robotic cleaners are quite low with solar-powered units costing absolutely nothing to operate.
Are robotic pool cleaners any good?
If you've read pool robot reviews, you might be wondering this question if you've encountered some bad reviews. So, what's the bottom line?
In general, these units are just as effective as manual pool cleaners. The main benefit is the process is done automatically by using the using the unit's built-in programs or allowing it to "learn" your pool's size and shape.
However, the degree of a robot cleaner's effectiveness is based on various factors. Some units tend to be quite reliable while others might run around your pool for several hours and only clean a small area or worse—just move around the debris.
So, it's important to shop around for a quality unit. If a particular robot cleaner model has received mostly negative reviews, it's a red flag, and you should probably shop around.
Are robotic pool cleaners safe?
This is a big question when you consider units like the best inground robotic pool cleaner. As with other electric equipment, it's important to take certain steps to make sure the operation is as safe as possible. Here are some helpful tips to get you started:
1. Remove pool tools
Before you start using the automatic pool cleaner, it's critical to remove all pool tools since they can get stuck in the machine's wheels and cause it to stop or move in circles. This will reduce the unit's efficiency.
2. Check backup valve
You should do this if your machine keeps getting stuck in the pool's corners. Replace the valve if it isn't working correctly, so you get maximum performance.
3. Check head float
If this unit is cracked, then it will fill up with water. Make sure to check the float by first detaching it then, shaking it. If you hear or feel the water, then you should replace the head float immediately to improve the unit's operation.
4. Check suction
This will help to make sure debris won't get left behind. Just put your hand a little below the water's surface under the machine. If the suction is weak, it is most likely that the airway is clogged, or the cleaner bag is full.
5. Check full bags
This is important because if it's full, the cleaner will leave behind debris and also won't function effectively. Check the bag before you start cleaning your pool, then check it periodically.
6. Check wheel gears
If the robotic cleaner goes in circles, it will likely be related to 1+ of the wheels not working properly. So, check the wheel gears to verify they're not worn out. If they are, you should replace them immediately.
What robotic pool cleaner should I buy?
If you're looking for the best automatic pool cleaner, it really depends on various factors. Which features do you want the unit to have? How much are you willing to spend? Has a particular unit received mostly positive or negative reviews?
As with other products, the term "best" is relative. However, by first considering your wants and needs it will be easier to select the unit that's right for you.
What kind of maintenance is needed for a robotic pool cleaner?
Even if you pick the best inground pool cleaner, you'll have to do some routine maintenance for the unit. One of the main ones is cleaning the filter. This highlights the need to pick an easy-clean filter that can be easily removed and washed using a hose.
There are also routine checks you should do on the unit. They include the:
Bag
Suction
Wheel Gears
Head Float
Backup Valve
These items are relatively easy to replace, so it's a matter of researching how to do that. On the other hand, other mechanical and electronic repairs will likely require hiring a technician. Due to the complex design of today's units, you might have to deal with high costs for these repairs.
How long do robotic pool cleaners last?
It depends on various factors like the unit's overall quality and how well you maintain it. In general, you should expect the unit to last 3-5 years and as long as 8 years. An added bonus is you'll likely need to replace few parts.
If you want to make a big investment in your pool, then consider a robotic cleaner that's covered by a warranty. They usually range from 1-3 years but is arguably worthwhile in terms of protecting your investment.
Conclusion
We've just reviewed some must-know info about the best robot pool cleaners on the market. This includes reviews of some of the top models, what to look for, and FAQs. All of the information can help you select an automated cleaning device for your above or in-ground swimming pool.
It's been over half a century since Florida's (USA) Robert B. Myers invented the first electric-powered robotic pool cleaner in 1967. Today's models are exponentially more complex with powerful motors, complex algorithms, and mobile apps. However, their goal is still to reduce cleaning time and boost swimming time!
Do you have any feedback on these products or would like to make your own recommendation? Let us know in the comments.
Matt is the founder of the Little Robot Shop, who has spent much of the last decade hacking home cleaning with various robots and devices to make keeping his home clean as easy as possible. Not an easy task with two young children.
When not working on the Little Robot Shop website or YouTube channel, he works as technical support and product specialist for a fast-growing digital company. He does his best to get his younglings to code, which will be an essential skill in the future.